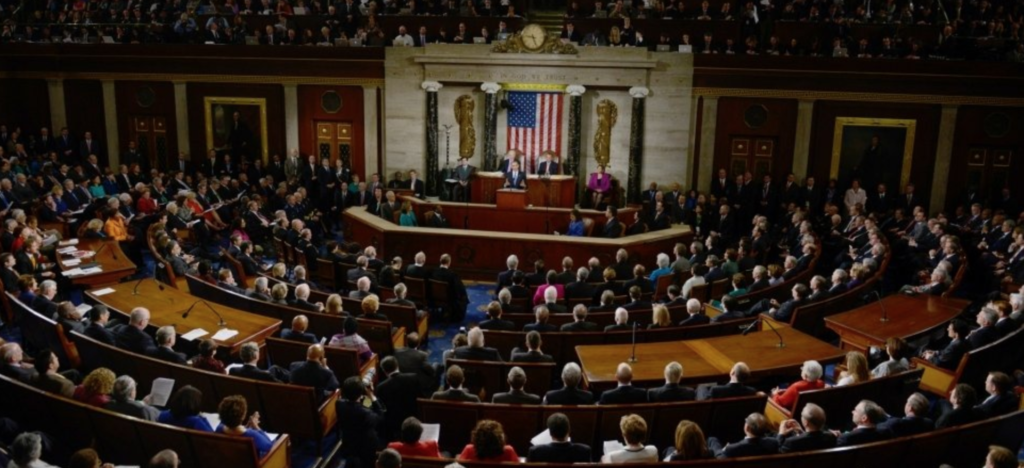 "Progress lies in not in enhancing what is, 
but in advancing toward what will be."

– Khalil Gibran
This past Monday evening I had the opportunity to attend our school district's annual "State of the District" presentation. This yearly event, initiated by the current Superintendent, serves to provide members of the community with a comprehensive update regarding student performance, district initiatives, and considerations for the future. The program is also interspersed with student performances and videos. It is always well-received as evidenced by a resident's comment carried in Tuesday morning' newspaper, " I like the fact they're willing to share everything with us at these meetings. They're not hiding where they need improvements."
Think about that quote, it speaks volumes regarding organizational transparency and the impact it has on a stakeholder. So here's the question, Why don't more organizations consider utilizing an annual "State of the Union" presentation as a means of recognizing accomplishments, identifying current challenges, and a vision of the future with their stakeholders?
Next Tuesday the President will travel to Capital Hill and deliver this year's "State of the Union" As the address is now broadcast and webcast to a "prime time" national and international audience, it serves several functions: as a report to Congress and the nation on national conditions; as a platform to announce and rally support for the President's legislative agenda for the coming year; and as a unique opportunity for the chief executive to convey a vision for the nation to Congress and the American people. While your business or organization might not get the same media coverage as the President; using a similar opportunity to sit down with your organization's stakeholders and review this past year's accomplishments, identify current challenges, and share goals for the next year, will have a good chance of getting their attention. Unlike the "State of the Union" your presentation will probably not have national or international ramifications, however there are a number of topics which your audience may find to be even more interesting. These can include:
Updates to your mission statement or organiztional positioning.
New rewards or changes to the organization's incentive structure.
Identifications of Strengths, Weaknesses, Opportunities, and Threats (SWOT)
Challenges or opportunities in the year ahead.
Key Performance Indicators for the coming year.
"Moon Shots" to embrace and accomplish.
Directly addressing your business or organization gives you an opportunity the President will not have, the advantage of being able to take questions from the audience. This can serve to demonstrate that you're comfortable with discussion and conveys your confidence in the ideas expressed and the opportunities presented. Equally if not more important, a "State of the Organization" presentation can serve to fosters trust and enhances perceptions of openness and transparency. What could be of greater value as your team moves forward to embrace new challenges.?
Next week we will consider this idea from another perspective…The State of Our Own Relationships. Till then have a great week and remember to,
Embrace the Challenge