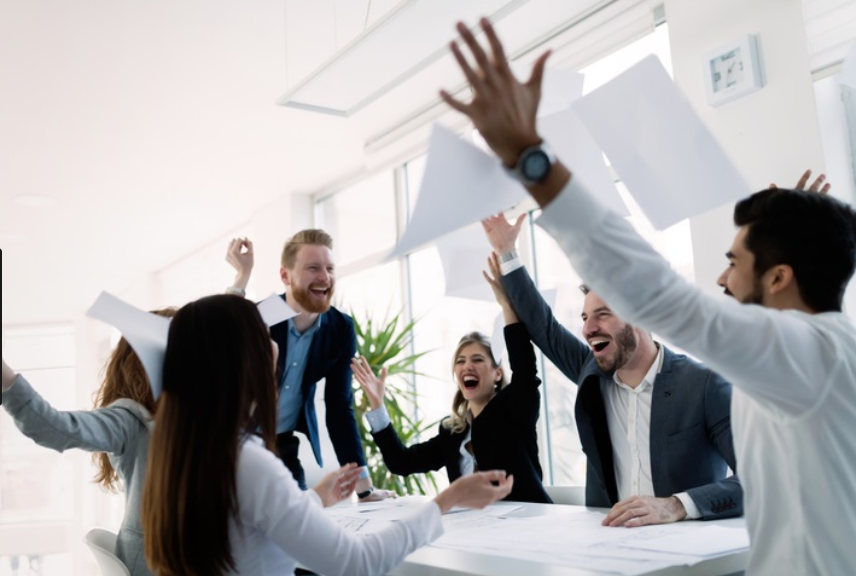 "If you carry joy in your heart

You can heal any moment."

Carlos Santana
Last Saturday I had the opportunity to work with the Vestry of a Lancaster County Church during their annual retreat.  During a morning segment of the workshop I asked them to take a moment and consider the concept of "Joy" as it related to their work as a leadership team.  Think about that for a moment. We know that the best leaders always consider themselves as part of a team, thus it is critical for teams to work together, to collaborate, to grow, and to empower others.  And it doesn't matter if that team is reflective of a Church's leadership, a small organization, the C-suite, or a volunteer group at the local food pantry; "Joy" is something that can serve to enhance the efforts of any team and lead to improved relationships and results. How can that be accomplished?  

We start with The Joy of Becoming a Team: Wherever two or more leaders come together, a culture will emerge. Sometimes cultures are marked by rivalry and self-protection and competing agendas; but when an organization's culture fosters a healthy team and a stronger, robust organization, leadership becomes a sweet experience. Members of a team normally have a shared mission, common values, mutual respect, and a vision that bind them together, but that in and of itself does not make them a team. The team is established when it breeds a culture where working together is a joyful experience. So here's the question, if I asked a member of your team or someone who worked for you to describe the organizational culture, would "Joy" or "Joyful" be a common descriptor?

As the team develops we witness The Joy of Unity: The strongest teams are composed of those with diverse ideas. There is a beauty when strong and diversely gifted people unite to serve as a team. Diverse persons finding joy in unity, that's a healthy team, but there's a tricky part; preserving joyful unity in the midst of disagreement. Humble leaders have healthy debates that uphold the sense of joy. When they are able to disagree agreeably, the unity and depth of the team improves. A healthy team must understand that mindless uniformity weakens the team and the organization they lead. The greater the unity among the team members, the deeper their joy in the work. The deeper the joy in their work, the stronger the team. Is there a "Joy of Unity" within your team?

Effectively functioning teams are then sustained through The Joy of Care: Teams flourish when each member realizes they need the others on the team; that their performance and growth is enhanced because of others on the team. They must experience and model the principle: To grow, I need your help. As the team identity forms and the team becomes unified, the care of each member becomes even more important. As care flows, joy grows. Members of the team don't hesitate to greet one another (no one is invisible), inquire about significant others/family, and note significant events (birthdays, weddings, birth of a child). Likewise, the team is there to support members when times are tough (an illness, family crisis or passing of a family member) A study published in the Academy of Management Journal revealed that when team members are motivated more to care for others, even at the expense of their own performance, their teams perform better. So how can you begin caring for your team tomorrow?
Your day should begin with joy! Why? Let's start with the fact that you woke up! That's something for which you should be joyful. If you are able to walk to the bathroom on your own and then see your reflection in the mirror, we've added two more reasons; you can walk and you can see. There will be countless other reasons that you can find joy before you ever walk out the door, will you seek them out? It will be your choice, much like the one you will make when you get to work. How can you bring joy to your organization, your colleagues, and the others in your life tomorrow? You can start by celebrating joy today. Live a joyful life and you will help others do the same.
Embrace the Challenge