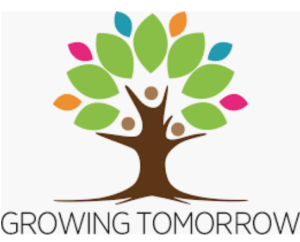 "The first responsibility of a leader is to define reality.

The last is to say thank you.

In between, the leader is a servant."  
A few weeks ago I had the opportunity to play golf on a Saturday morning with a friend who is CEO of a local manufacturing firm.  It was a beautiful day with temperatures in the 70's, plenty of sunshine, and a gentle breeze.  As we arrived at the first tee, he told me to hit first as he needed to finish a text to one of his managers.  I hit my first shot and watched as he approached the tee, I could already see the tension on his brow.  He took two practice swings and then pounded his first shot into the fescue.  He pounded his club into the ground, joined me in the cart, apologized for the bad shot, and immediately went back to his phone to retrieve a text.  Within a minute he was on the phone and the conversation was not pleasant.  Long story short, he had lost a third key employee in a period of four months. His frustration was evident.  The company is doing well, in fact, business is better than it was last year.  The organization is growing and there may be opportunities to acquire a competitor in the near future.  As our conversation continued he shared an interesting fact; two of the three employees who left took pay cuts with the businesses they joined, the third had simply indicated that she did not feel appreciated for the contributions she made to the company.  Let's simply say, my friend did not play his best round, and I tried to limit the conversation, but he wanted to talk, so I listened.  At the end of the day I left him with one thought, "Your team is the lifeblood of your organization, invest in them and they will serve you well. Neglect them and they will leave!"  I then said, "Check your email on Monday morning, I have an article for you to read" 
During our conversation I was reminded of a post that I had read a few weeks ago.  A little work on my browser's history led me to Megan Biro's Forbes.com post, "Developing Your Employees Is the Key to Retention:  Four Smart Ways to Start".  She begins with a dose of reality, "An employer who doesn't focus on learning is going to lose out — in performance, engagement and retention."  The opportunity for personal and professional development is now an expectation for all workers, not just those in the c-suite or certain positions.  The bottom line is it serves to enhance retention. In fact, according to LinkedIn's 2018 Workforce Learning Report, a whopping 93% of employees would stay at a company longer if it invested in their careers.  So what needs to be done? It's as simple as investing in four simple strategies that will provide short and long-term dividends:
Develop Employees Soft Skills – These are the personal attributes that enable employees to interact effectively and harmoniously with others.  A recent LinkedIn survey of 2,000 business leaders found that more than half (57%) put soft skills over hard skills when it comes to what they need their employees to develop. The top skills identified included leadership, communication, collaboration and time- management, and while there are plenty of courses for developing soft skills on learning platforms, the best teacher is to be found in the behavior of the organization's leader.

Offer Micro-Learning Opportunities – Long duration seminars and workshops often carry the appeal of root canal.  Likewise providing learning opportunities after work hours or during lunch ("Learn and Lunch" programs), may create the perception that employers don't respect employees' need for personal time.  However today's learning platforms offer learning opportunities in small, bite-sized time increments that can be manageably tucked into a workday.  The average YouTube learning video is four minutes in length and can be easily viewed at a workstation.

Get Managers/Supervisors Involved – Personal and professional development is not something that can be organized and then handed-off to the employee to complete.  By showing interest, by viewing the same learning videos, by discussing the training, by celebrating success stories, managers bring life to professional development.  While managers have many responsibilities, they must understand that developing their people and teams is a key responsibility.

Integrate Learning Into The Employee Work Experience – The first question in the "What Makes a Great Workplace" survey is, "Which would be more likely to make your next employer a great workplace?" The top answer of choice is "Training that helps me grow in my skills and knowledge"  Providing learning opportunities enable employees to maintain an upward trajectory despite staying in one position. They integrate growth opportunities into the employer experience without necessitating a bid for a different position.
Our team, our staff, our employees, the workforce; call it what you want.  They are the critical difference. They are as important, if not more so, than our customer base, for without them we have nothing to deliver. We need to encourage and facilitate learning for all staff, whether it's part of their present job or a future aspiration – and more importantly, we need to empower them to do it. 
EMBRACE THE CHALLENGE