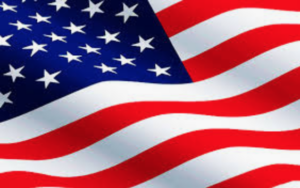 This transformation we are enduring is painful, 

But we are not falling apart.

We are just falling into something different,

With a new capacity to be better than we were.
My grandparents and parents faced the challenges of the Great Depression and World War II.  Today, we are facing equally compelling challenges, and as in the past, witnessing a nation's perseverance.   First responders, medical personnel and so many others are putting their own lives in jeopardy to treat and save others.  Partisan politics is taking a backseat, and doing what is best for people.  Businesses, large and small, are reaching out to their communities and putting the needs of people before profit.  But perhaps the greatest response we have seen is the manner in which people are coming together and demonstrating true compassion and care for each other; we are witnessing something beautiful.
As I was working the other evening, I came upon a video of  Emile Pandolfi's rendition of "America the Beautiful".  It portrays both the beauty of this nation and those moments that have brought tears to our eyes.  As I watched and listened it reinforced my belief that just as we have faced and overcome challenges in the past, we will get through this one, and emerge as better individuals and a stronger nation.  I encourage you to bluetooth your device to a speaker, turn up the volume, watch, listen, and be reminded what a great country we live in.  We will get through this, TOGETHER
Embrace the Challenge