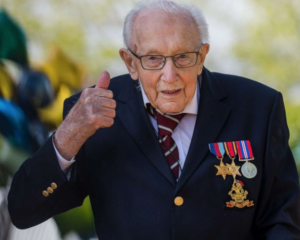 "You will never have this day again,

So make it count!"
Wednesday morning I accompanied my wife on her pre-dawn excursion to watch the sunrise.  The morning was cool, and the humidity had created a morning dew that quickly soaked my shoes.  The day's quiet was only broken by the sound of some ducks and geese.  As I watched the sun slowly make its appearance over a small pond, I marvelled at the beauty of the morning.  At the moment, all was right with the world. It was going to be a good day, and it made me wonder, "What good shall I do this day?"  
Once home, I poured a cup of coffee, gathered some material to read, and made my way to the deck.  Weather permitting, I like to start the day outside.  For me, it's a productive time of day that promotes both reflection and planning.  I start by reading the journal entry from the night before.  Sometimes I will go further back in the journal, a week or month, and read past entries.  Often they serve as a source of inspiration for an action, further research, or even something about which to write.  Reflection becomes the doorway through which I pass as I look at the day ahead; it serves to influence, but not direct my planning.  Likewise, planning becomes the walkway I will travel as I tend to scheduled activities, but more importantly, it will be the path I follow as I answer my earlier question, "What good shall I do this day?"
Each morning as I read the paper and other publications, I am continually reminded that the COVID-19 Pandemic has stolen our way of life.  We have been thrust into a world filled with mandates, uncertainty, and anxiety.  The day-to-day experiences we once called, "Normal", have become a thing of the past.  Our current world, or "new normal" as some would call it, is one that seems to embrace social distance, the unknown, and speculation.  At the same time, the realities of injustice, discrimination, and racial bias have taken center stage across our nation, and the resultant civil unrest has been used by one candidate as a means of adding fear to our future perspective.  I'm guessing he forgot to ask, "What good shall I do this day?"
Thomas Moore wanted to show gratitude to the National Health Service staff who cared for him after his hip injury last year.  Moore, who recently turned 100 and uses a walker, dreamed of raising 1,000 pounds by walking 100 laps in his garden. Instead, he raised $40 million to support NHS workers as they continue to battle COVID-19.  This past Friday, Captain Sir Thomas Moore was knighted by Queen Elizabeth for answering our question.  His hashtag,  #TomorrowWillBeAGoodDay , now serves as the social media flag for his latest venture, The Captain Tom Foundation, an organization dedicated to combating loneliness, supporting hospices and helping those facing bereavement.  Sounds like Sir Tom has altered our question, "What good shall I do tomorrow?" 
So starting tomorrow what good will you create on a daily basis?  Perhaps the simplest way is through a "Random Act of Kindness".  One thing that we have seen worldwide is that kindness prevails in uncertain times.  The most difficult of situations brings out the best in us; be it solo concerts for healthcare workers , supporting the vulnerable, or the evening check-in phone call to an elderly neighbor.  A random act of kindness makes the world a happier place one person at a time, but its impact can be life changing for the giver and recipient.  So here is my challenge, beginning tomorrow and for no less than one week, engage in a daily act of kindness:
Select a simple act of kindness to perform for someone

Take the action

Share it on Social Media with the hashtag,  #coronavirusKindness  
Try to see this as a different period in your life, and not necessarily a bad one, rather let it be a time when you take a small action for others to inspire kindness in unforeseen times.  Aways remember, "Helping one person might not change the whole world, but it could change the world for one person.
Embrace the Challenge