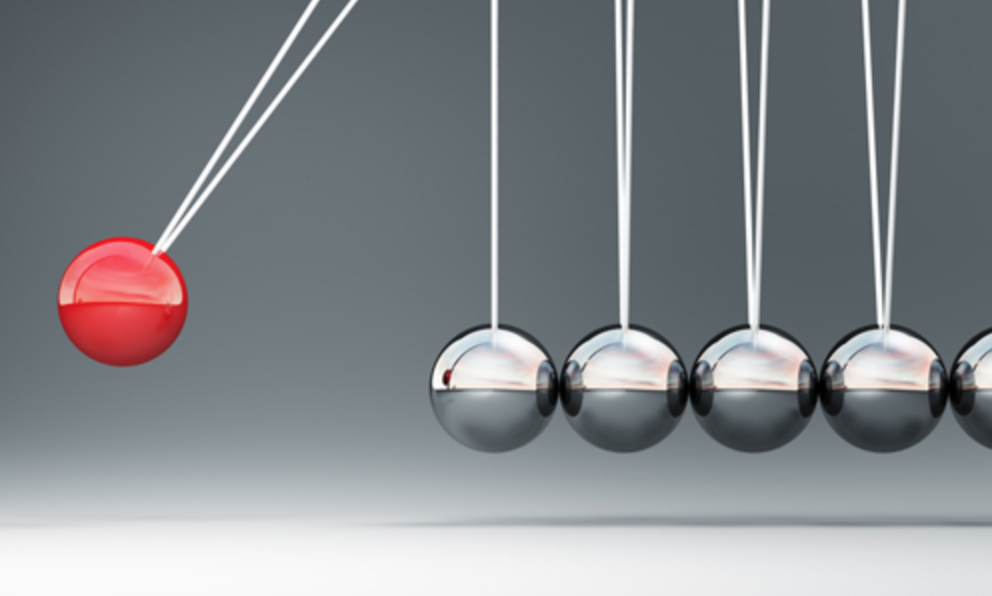 Most people do not recognize the names Anthony Senerchia and Pete Frates.  These two men live hundreds of miles away from each other, but both served as inspirations for the ALS Bucket Challenge that raised over $200 million dollars to support research for a cure to this dreadful disease.  Anthony died last week, but like Pete's it is a life well-lived, a life that had an impact. It made me think, what impact do each of us make on the world in which we live? While our actions may not serve to bring about the cure of a disease or world peace, we can certainly make the daily decision to make a difference or have an impact in our home, our community or workplace. If you haven't done so, let's consider some ideas to get started.
A piece recently published by the Center for Management and Organizational Effectiveness, considers the ideas of leadership and personal impact in their post, "How to Influence and Lead With Personal Impact". The author begins by sharing that "Personal Impact" is about being your best self. "It comes from what you are on the inside and what you do on the outside."   Subsequently your influence and leadership will be grounded in an ability to establish personal credibility, be trustworthy, manage adversity, lead change, create positive relationships, develop self-awareness and lead with core values.  It is important to remember that what you are on the inside reflects your core values.  It is these values that will lead to the actions that serve to establish your leadership, influence and impact.
John Baldwin, a contributor to Forbes On-Line defines, " Impact", as a measure of effective leadership.  In his most recent post, "Assess Your Impact:  Three Questions Every Leader Must Ask", Baldwin proposes three questions that leaders should consider when evaluating their impact on their team:
1 How Are You Making Things Better for People? – Are you setting clear goals for your team and helping them achieve them?  Leaders who have impact stand ready to support as well as evaluate results.
2 How Are You Making Things Better for the Organization? – Do you assure that your individual and  team goals are aligned with strategic intentions of the organization?
3 How Can You Continue to Expand Your Impact? – What are you doing to improve yourself personally and professionally?  How are you building the capacity of your team?  Remember your legacy (some might say impact) will not be based on what you accomplished, rather it will reflect what you enabled others to do when you are gone.
Let's revisit the core values idea.  Kathy Caprino considered the idea of impactful behavior in a somewhat dated, but relevant Forbes post in 2014, entitled, " Core Behaviors of People Who Positively Impact the World .  It was her opening word's that caught my attention, "The most powerful positive influencers don't need or want to be "right" – they want to grow and be more effective.  For that to occur, ……they embrace challenge. How?
1 They dedicate themselves to what gives their life meaning and purpose.
2 They commit to continually bettering themselves.
3 They engage with people in open, mutually-beneficial ways.
4 They invest time and energy not in what Is, but what can be.
5 They embrace critique.
6 They spread what they know.
7 They uplift others as they ascend.
8 They view the journey as the goal.
9 They use their power and influence well.
Here's what I think, it's not about changing the world!  It's not necessarily finding the cure for a disease or some other news-worthy accomplishment.  While those are both notable impactful actions, having impact is something we can all do on a daily basis.  It can be the empathetic ear given to a person who simply needs someone to listen.  It can be volunteering to help a child learn to read. It can be assuring that an elderly neighbor(s) has someone with whom they will share a holiday meal.  It can be as simple as taking time tomorrow to express a gratitude to someone who made you smile.  Remember, "Personal Impact is about being your best self. It comes from what you are on the inside and what you do on the outside."  Be your best self, Embrace the Challenge,