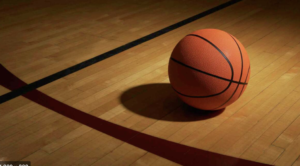 "To hope under the most extreme circumstances
is an act of defiance that permits a person
to live his life on his own terms."

                                                                                                    -John Groopman      
In his book, Courage is Calling, Ryan Holiday writes, "Just about the craziest, bravest thing you can do in this damned world of ours is keep hoping, because there are so many reasons not to:  The pain, the failures, and the good guys who get punished.  It's so easy to say, "What's the point?  But if we give up, if we stop hoping, we lose because you can't win a battle or make a change you've quit on.
Those were the words that I read this past Friday evening at our Stadium Bell ceremony which is held just prior to kick-off at every home football game.  Our hearts were heavy as we remembered a man who fought the battle, a man who demonstrated the audacity of hope, a man who truly made a difference.  His name was Kyle, he was 39 years old, an alum and our high school's varsity basketball coach.
Kyle was one of the good guys.  For the past three and one half years he fought the battle and embraced the hope.  Some days and nights, exhausted after chemotherapy treatments, he still arrived at the gym to lead a practice session or sit on the bench coaching his players through another game.  Kyle was the living embodiment of hope.  His teammates from high school and past players posted eloquently on social media. 
"Kyle was the upperclassman we all looked up to.  A fierce competitor, an absolute force on the court, and still remarkably reserved and humble along the way.  You wanted to be that guy.  He deserves a tribute from anyone that knew him because people like Kyle don't come around often.  You'll be missed and thanks for everything you gave us and your family while you were here. RIP."
"Absolutely heartbreaking. I want to thank you for everything Coach. Thank you for being there for us when we needed you. Thank you for teaching us. Thank you for always supporting the team and I. You were truly inspirational to everybody you touched. Love you coach ❤️.
There are few emotions more powerful than hope.  It's broadly defined as an emotional state that promotes the belief in a positive outcome.  It's a spark inside you that brings a smile to your lips, a light that shows on your face, a feeling that lifts your head and pulls you forward.  
Holocaust survivor Elie Wiesel wrote, "Just as despair can come to one another only from other human beings, hope, too, can be given to one only by other human beings."  Today, more than ever we need hope in our lives.  Will it dispel all pain, take away all sorrow, and cure all illness?  No!  But perhaps the greatest tribute we can pay Kyle is to remember the manner in which he embraced hope and lived his life.  It will give us the courage we each need to keep working, praying, connecting, believing, and moving forward.  Kyle was a true Starthrower; he made a difference in every life he touched.  Rest in peace, Coach!
Embrace The Challenge