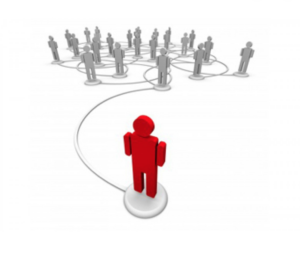 "It is better to be wrong than simply to follow convention.  If you are wrong, no matter, you have learned something and you grow stronger.  If you are right, you have taken another step toward a fulfilling life."
                                                                                               – Bryce Courtenay
Last Tuesday I attended a breakfast meeting hosted by Habitat for Humanity of Berks County.  The early morning session began like so many others, with attendees networking, engaging in casual discussion, and enjoying breakfast and fellowship.  Following the meal, the Executive Director and a member of Habitat's Board made a short presentation designed to provide attendees with an update regarding projects recently completed and those in planning.  I was struck by two thoughts. Tim Daly, Habitat's Executive Director, shared that when most people hear of Habitat, they think in terms of a renovated home being provided to a deserving family.  This is certainly true, but it is equally, if not more important, to think of the impact Habitat is having in revitalizing entire neighborhoods.  The second thought came from Craig Poole, a member of Habitat's Board and President at DoubleTree by Hilton.  He challenged us to help Habitat continue to make a difference not only for individuals, but in the future of our city.  In his remarks he incorporated a phrase popularized by former President Ronald Reagan in 1981 when he said, " I know it's a hell of a challenge, but ask yourselves if not us, who, if not now, when?"  I carried that phrase with me all week, with one slight change, "If not me, who, if not now, when?"  
Bryce Courtenay's 'The Power of One is a story about a young man that grows up in hardship in South Africa and along the way is taught by a few different people just what it means to be a human being and to truly live with dignity and heart.  It's a powerful story about the dedication to do what one feels is right.  In a similar vein, those familiar with Mahatma Gandhi teaching will recall his powerful message, "You must be the change you want to see in the world."  So here is the reality that challenges each one of us; change, whether it be personal, organizational, social, political, or of some other nature, begins with us.  It is a decision for which we are individually responsible.
In a previous newsletter I shared a Ted Talk by Drew Dudley in which he proposes that we have let leadership become something bigger than us, something that is beyond us, and in doing so we devalue ourselves and the leadership we can bring to what we do everyday.  No less is true with change; we permit the enormity of initiating it, to create hesitation, uncertainty and inaction. As a result we wait for the optimum time, or we look to others with more resources or influence to start the process.  No more!
Change begins with the individual.  Each of us has the power to make the decision to initiate change in our personal lives, our workplace, our community, and the world.  Our actions need not have profound impact, rather they represent an effort, on the part of one person, to make a situation better. In the end, there will be only one person who will judge you and the actions you did or did not take, and they appear in the mirror each morning.  
If not me, who?  If not now, when?