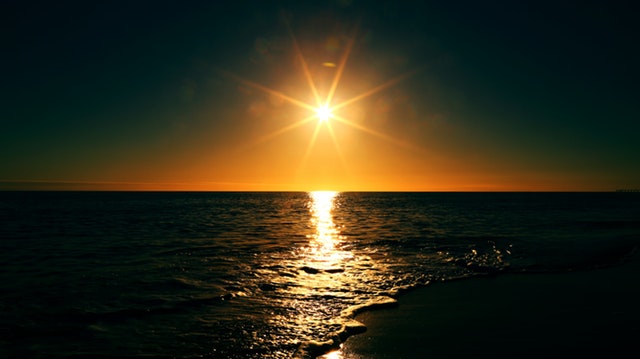 In a Tale of Two Cities, Charles Dickens writes,  "It was the best of times, it was the worst of times, it was the age of wisdom, it was the age of foolishness, it was the epoch of belief, it was the epoch of incredulity, it was the season of light, it was the season of darkness, it was the spring of hope, it was the winter of despair."  While I don't believe we are on the cusp of a revolution, we live in an equally confusing period.  The news, or "Fake News" as some would call it, gives us reason to celebrate and despair on the same day.  We witness the possibilities of peace in one part of the world ( North and South Korea), while war escalates in another part ("Israel's airstrikes in response to Iran's rocket attacks on the Golan Heights").  We find ourselves more connected that ever through social media, but simultaneously learn that those connections have served to compromise our privacy.  We stress the importance of education as  the path to a prosperous future, but then fail to adequately fund it, or question our responsibility to pay for it.  So what advice would you give to a young person who is growing up in this world and witness to all of this?  I heard it Friday evening.  In fact it was so powerful that I abandoned the theme I had developed earlier in the week.  As I sat late into the evening with friends I listened as Melissa conversed with her daughter who had just come home from college for the summer.  As their conversation ended I heard Melissa say,
"Just remember to work hard, stay humble and be kind."   What better advice can we give a young person today?  Interestingly, if you "Google" it, you'll find a vast market of purchasable products touting the phrase.  You can wear it, frame it, and send it out digitally.  But here's the challenge, How many of us live it?  I know one personally, read about another, and remember a third.
Tyler is the first.  Like many others he is using social media to make a difference and illustrate  how one person's actions can serve to make a difference and help others.  Tyler is currently leading a fundraising effort to raise $30,000 during the month of May to support research that will lead to A cure for Cystic Fibrosis  This is not something he has to do, or is part of his job.  It is simply his way of living a life that embraces working hard, staying humble and being kind.
Harris Rosen is a 78 year old hotelier and philanthropist living in Orlando, Florida. An Orlando Sentinel interview with Rosen this past February reveals his memory of the "Be Kind" moment in his life.  "I was sitting right here,  I had reached a point in my life that I had never dreamed of.  That was the moment I said, 'It's now time to reflect, relax and say thank you, thank you God".  Rosen created a Foundation that now bears his name.  Since its inception he has focused on community revitalization in the Orlando area, provided low-cost health care plans and clinics for his hotel employees (hundreds of which are of Haitian decent) and provided funding that led to the re-construction of homes and construction of schools in Haiti following destructive storms in 2012 and 2016.  Rosen is another example of someone who has worked hard, stayed humble and been kind.
Al Boscov is my third example of an individual who exemplifies this phrase.  Mr. Boscov died in February of 2017.  The success of the Boscov's retail chain is widely attributed to him.  He turned his father's original 1918 store into a forty-five store retail powerhouse with sales of more than $1 Billion.  He is also credited with saving the company when it fell upon hard times.  A quiet man who preferred to remain out of the limelight, he was characterized as, "someone who captured happiness in everything he did; someone who was Reading's 'own guardian angel' and the city's 'cheerleader in chief'.  John Wooden once said, "You can't live a perfect day without doing something for someone who will never be able to repay you".  Wooden must have know Mr. Boscov very well!
Don't worry about the "Fake News" or the real news for that matter.  Make your own!  Work hard, stay humble and be kind, and one more thing; Don't Stop Believin'!  Let's all Embrace the Challenge.