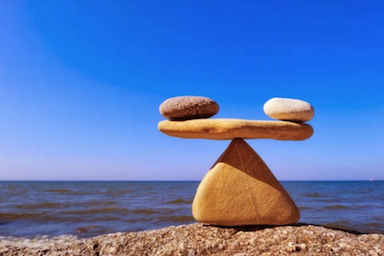 Did you have the opportunity to enjoy the full moon on Friday night?  It was the perfect Autumn evening.  I lit a fire in the chiminea, poured two drinks (one for me, one for my Dad), and enjoyed a fine cigar.  As I sat by the fire, memories of my childhood came back, especially those that included sitting on the porch with him.  Those times were treasured, as my Dad was rarely home in the evening.  During the day he commuted to Center-city Philadelphia. He never failed to be there when we had an athletic event, but after dinner, he was back out seeing clients or generating new business.  My Dad embodied the work ethic that so typified the "Greatest Generation".  Was there a work-life balance?  Absolutely, because his generation believed work was their life and he loved what he did. 
I find that my brothers and I are much like him.  While working, I loved my job!  I would joke, telling others that I got to do what I love everyday and on top of it they paid me.  My youngest brother flies all over the country each week while the other is able to work remotely from almost anywhere. Both love what they do.  Why are we like this?  I believe it was the influence of our parents.  This idea is explored further by Ioana Lupu in her HBR post, "Your Feelings About Work Are Shaped By What You Saw Your Parents Do".  In her post, Lupo sets the stage with a statement and a question, "We're obsessed with work-life balance…….most of the discussion and advice tends to focus on changing individual career decisions, or team expectations, or organizational contexts. But what if other factors mattered as well?"  Lupo's research reveals that our upbringing can have an enduring effect on our work ethic and career decisions.  She proposes that what we subconsciously learn from our parents plays an important role in how we think about and manage work-life balance.  While limited in scope, the study does bring out some interesting points.  The research revealed that most individuals fall into one of four categories:
1 They willingly adopt their parents model of work-life balance
2 They unintentionally adopt their parents model of work-life balance
3 They willingly reject their parents model of work-life balance
4 They unintentionally reject their parents model of work-life balance
Lupo concludes the article with a prophetic-like statement, "This research should raise awareness of the gap that often exists between conscious ambitions related to career and parenting and unconscious attitudes and expectations. If we want to reach our full potential, we have to be aware of how who we are has been shaped by our earliest experiences."  So here's my question, what message are you sending or will you send to your children?
To help you clarify that message it might help to learn a little about your own feelings regarding your workplace.  I found an on-line survey entitled, "What is Your Quality of Life at Work"  The survey is deigned to determine how your workplace experience compares with others across five categories:
• health and well-being
• trust and safety
• enjoyment and satisfaction
• focus and prioritization
• meaning and significance
The survey takes about 10 minutes and the results are provided in a visualized format. 
As the weekend ends, I hope you look back, not at the work-related activity you completed, but rather at what you did to refuel and refresh for the upcoming week.  When you get some time, take a few moments to read Katrina Onstad's NBC News Opinion post, "Mere Decades after it's Creation, We are Killing the Weekend".  I like her concluding thoughts, "It's the time in the week to practice the art of being human. With work quelled, space opens up in which to be with others, or in solitude with the self — or both.
By the way, Harry (my Dad) and I will get together again this week.  Many of you are smiling because you know that he passed away five years ago. That doesn't matter, we still meet on the deck and have a bourbon together each week.  He doesn't say much, but I know he is listening, and in his own way still providing clarity and direction in my life.  At the end of each evening I finish his bourbon (he doesn't drink much either) and tell him to give Mom a hug and kiss for me.  Somehow I always see him and hear him say, "Rick, Embrace the Challenge!"  Have a great week!