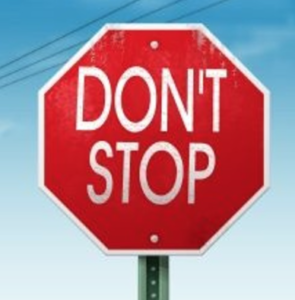 "This world demands the qualities of youth:
not a time of life but a state of mind,
a temper of the will, a quality of imagination,
a predominance of courage over timidity,
of the appetite for adventure over the life of ease."   
                                                                                          –  R. Kennedy
Last Tuesday evening, Cubs third-baseman Kris Bryant was interviewed by sportscasters Joe Buck and John Smoltz while he played left field.  While most of the conversation focused on his impending trade, I was more intrigued by his reflections on his time in Chicago and the game itself; it's a love affair.  Bryant loves the city of Chicago and its sometimes contentious fans, but he loves the game even more.  During the interview Bryant alluded to his fortunate luck in being able to continue playing a game that so many enjoyed as children and teenagers, but it was his comment, "I don't want to stop being a kid" that made me smile. It would seem that Bryant and I share a sentiment.
Some say youth is wasted on the young.  Not true, youth is a gift; it is wasted when we stop embracing it. While formally defined as the period between childhood and maturity; it is also used as an adjective to describe the appearance, freshness, vigor, and spirit of one who is young.  In other words, youth is a mindset!  In fact, a recent study out of Columbia University's Aging Center revealed that the process of mental aging depends less than you might expect on physical changes that you can't control, and more on mental ones you can.  The study found that refusing to accept the negative stereotypes about aging that swirl about our culture can actually help protect your mind from the ravages of the years. Or, to put it simply, refusing to get old actually works – mentally at least.  Aging is a product of time, yes our bodies grow older every year, but maintaining a youthful mindset is a personal option.  Don't stop being a kid!
In 1993 President Bill Clinton convinced the long-disbanded band, Fleetwood Mac, to reunite for a special performance at his inaugural ball.  Their song, Don't Stop, stuck and proved to be such a powerful theme that he continued to use it regularly.  It is a powerful thought; tomorrow is our bridge from today to the future.  When we stop thinking about tomorrow, we can become consumed with the present and yesterday.  Mind you, I'm not dispelling the importance of mindfulness and celebrating the day, rather  I'm asking you to embrace the idea that a new day, filled with possibilities is but a dawn away.  What we accomplish today prepares us for the challenges that will face us in the near future.  Hence, "Don't stop thinking about tomorrow!"
John Hoke is the Chief Design Officer for Nike, and a family friend.  A few years ago I asked if he would be willing to present a keynote address at a Youth Leadership Conference sponsored by our local Chamber.  During his presentation he shared many experiences and life lessons that have not only contributed to his success, but have shaped his perspective on life.  He concluded his comments with a simple statement, "Remember, when you stop learning, you stop living!"  Today's world demands that we all be lifelong learners, not just to maintain work-related skills, but to grow personally.  The key is to be found in a learning mindset.  Lifelong learning is a form of self-initiated growth, and is best described as being voluntary with the purpose of achieving personal fulfillment.  It recognizes that we have a natural drive to explore, learn and grow and encourages us to improve our own quality of life and sense of self-worth, no matter what our age, by paying attention to the ideas and goals that inspire us.  When we embrace it, we can claim the power to face our future successfully.  For that reason alone, Don't stop learning!
Andy Miller is considered to be one of the top PGA teaching professionals in the country, and I'm lucky enough to have him as the Director of Golf Instruction at the club where I play.  Two weeks ago I had a two-hour lesson during which we played the back nine.  When we got to the 11th hole, a challenging dogleg-right, par 4 he asked, "Where do you believe your tee shot should land?"  I identified the area, picked a target, hit and met with success.  My next shot was more difficult.  I was 186 yards out hitting into a well-protected green.  I selected a 5 iron and he asked, "Do you believe you can put that shot on the green and stay out of trouble?"  I was unsure.  He then asked, "What club do you believe you can hit within 20 yards of the green and stay out of trouble?", I replied, " My 8 iron!" He smiled and said, "That's your club."  Later when we were talking about the lesson, his point was made clear; it starts in your head.  Before you see the path, before you take action, you must believe that you will meet with success.  If you don't, your efforts are compromised before you ever begin. When we have positive beliefs (expectations) we are empowered; we perform smarter, better and with greater resilience.  Likewise, when we are unsure or our beliefs are limited, we compromise our performance and outcomes.  Be it our personal life, our career or our perspective on tomorrow, believing sets the stage for everything we do.  We live in challenging times, but they are filled with opportunity.  
Don't stop believing!
Don't stop being a kid!
Don't stop thinking about tomorrow!
Don't stop learning!
Don't stop believing!
Embrace the Challenge