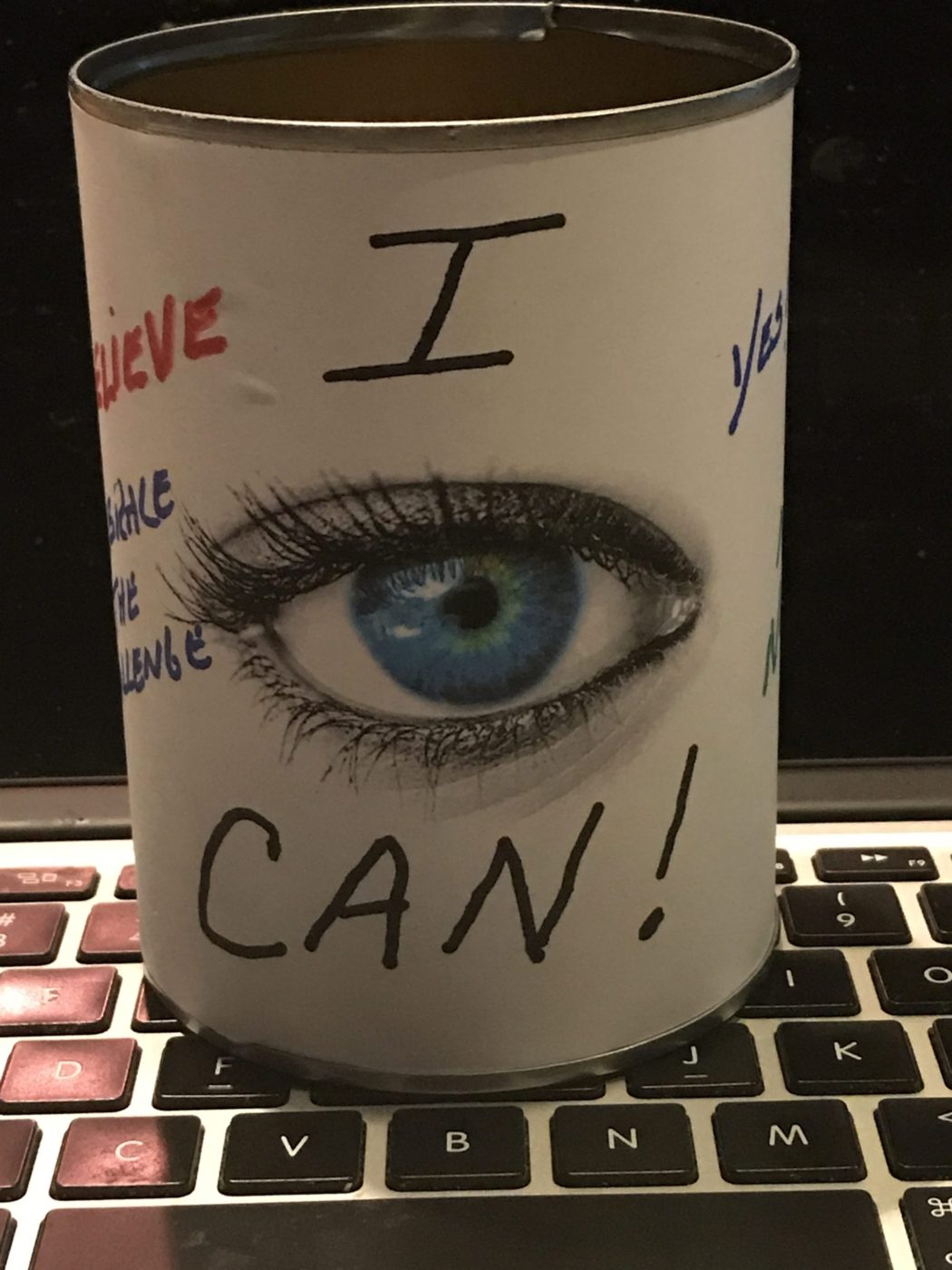 If you help enough other people get
everything they want out of life,
You will get everything you want out of life!
                                                                                                                                         – Zig Ziglar
Good Afternoon!  Last January in a newsletter entitled "Self-worth and Creativity", I alluded to the work of Zig Ziglar.  He is one of many "Positive Thinkers" that have impacted my approach to leadership and life.  As a junior high school principal I taught one of his courses entitled, "See You At the Top".  The course was designed to provide adolescents with an understanding of the importance of embracing a positive attitude, and letting it guide their daily behavior.  One of the early lessons dealt with responding to "Naysayers"; those who enter our life and seem to focus on telling us what can't be done.  To help them, I had my students create a visual representation (see below) of the phrase, "I  Can!" , that they could see and say every morning when they got up.  In essence they started every day by saying, "I Can!"   That important lesson should be something we all put into practice on a daily basis regardless of our age.
This idea is developed by John Nemo in his Inc.com post, "The Real Secret Behind Becoming Successful".  Nemo helps us to understand why the real secret to success begins by ignoring those who tell us that something cannot be done.  He advises us to only accept negative advise as a challenge to be embraced.  Likewise he encourages us to listen to those who ask, "Why not you?  As I think about our interactions with others, especially those we lead or those who look to us as mentors, we have a choice.  We can make it a point to assure that they see the walls they will encounter, or we can ask questions that serve to focus on ways over or through the wall.  The choice is ours!
John Rampton provides us with some specific strategies for dealing with those "Naysayers" in his Entrepreneur.com post, "How to Maintain Motivation When Surrounded by Naysayers".  Rampton acknowledges that the best course is to avoid those whose interactions with us simply serve to drain our motivation.  However the reality is there will be times when we find ourselves unable to create that distance. So what can we do? Some of his suggestions include:
• Put Your Goals in Writing – This can be as simple as a list with benchmarks or even a congratulatory letter to ourselves written as if the goals were accomplished.
• Surround Yourself with Supportive People – Who can you count on to be supportive and make you smile.  Remember, sometimes it is those who challenge us that are our biggest supporters.  They challenge us because they believe in us!
• Embrace Solitude:  We all need that quiet time when we can reflect on and celebrate the accomplishments of today and prepare to conquer the challenges of tomorrow.
Rampton concludes with some advise from one of the great sages:
"You have brains in your head. You have feet in your shoes.
You can steer yourself any direction you choose.
You're on your own. And you know what you know.
And YOU are the one who'll decide where to go…"
                                                                                                                                                  – Dr. Seuss